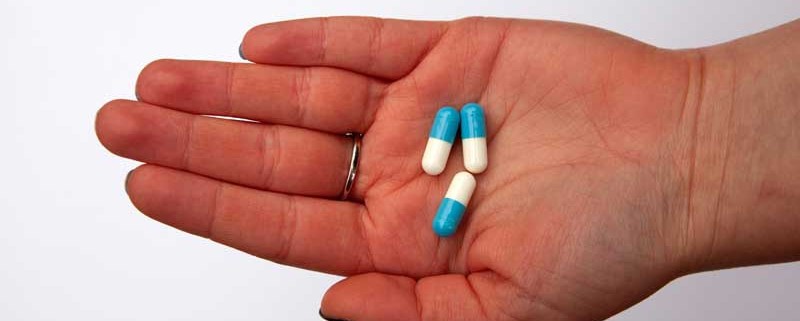 Whether a headache, toe pain, or a muscle ache after a prolonged tennis game, many of us has found our way into our local pharmacy with intentions to purchase over-the-counter pain medications.
Most people expect over-the-counter pain medications to be safe. However, there are several important side effects everyone should be aware of.
Two common examples are pain and fever reducing medications. These two medications can be found alone or purchased bundled with other medications in one pill for multi-symptom relief.
Acetaminophen (Tylenol)
–        Used for pain and fever
–        Although this medication is found over the counter, it has a black box warning issued by the FDA of "hepatotoxicity", which means this medication can be toxic to the liver. This means there is a risk of acute liver failure which can lead to liver transplantation or death especially in doses of greater than 4000mg per day
–        This medication should be avoided by patients with history of prior allergic reactions to this group of medications and patients suffering from severe active liver disease
–        Caution must be taken if patient chronically uses alcohol, is dehydrated, malnourished, or has kidney disease
–        Adverse reactions to acetaminophen include anaphylaxis (severe allergic reaction), hypersensitivity reactions, rash, liver toxicity, acute kidney injury, chronic kidney disease if taken for a long time, anemia, and low platelets
Ibuprofen (Motrin, Advil), Naproxen (Aleve)
–        These medications belong to a class of medications called NSAIDS (Non-Steroidal Anti-Inflammatories)
–        They are used for treatment of pain, fever, and some inflammatory conditions such as arthritis
–        These medications also have a black box warning issued by the FDA.
o   Use of NSAIDs increases risk of serious and potentially fatal cardiovascular thrombotic events (such as heart attack and stroke)
o   NSAIDs also increase risk of serious and potentially fatal gastrointestinal adverse events that include bleeding, ulcers, and perforation of the stomach or the intestines.
Elderly patients and patients that have history of peptic ulcer disease or gastrointestinal bleeding are at a greater risk for serious gastrointestinal events.
–        Serious reactions reported with use of NSAIDs include
o   Gastrointestinal bleeding, ulceration, and perforation
o   Heart attack, stroke, blood clots
o   Hypertension
o   Heart failure
o   Kidney failure (many different types)
o   Liver toxicity
o   Anaphylaxis, allergic reactions including Stevens Johnson Syndrome
o   Bronchospasm
o   Rashes including sensitivity to light
o   Low platelets, Anemia, and low white blood cell count
o   High potassium
o   Abdominal pain, nausea, constipation
o   Ringing in the ears
Please consult with your doctor prior to taking any medications over the counter.
Buyer Beware!
The team of Concierge Medicine of Jupiter
https://cmedjupiter.com/wp-content/uploads/2021/08/mark-fletcher-brown-U31rRVKYL_M-unsplash.jpg
533
800
Concierge Medicine of Jupiter
https://cmedjupiter.com/wp-content/uploads/2021/05/concierge-medicine-300px.jpg
Concierge Medicine of Jupiter
2021-12-13 20:09:49
2021-12-13 20:11:20
Safety of Over-the-Counter Oral Pain Medications